Meet the Academy... Ryan Kent
The next player to feature in our ongoing Meet the Academy series, which seeks to shed further light on the aspiring talents developing their potential at the club's Kirkby youth base, is the highly thought of Ryan Kent.
A versatile wide forward who can perform with intent from either wing and centrally, the quick and creative 18-year-old is a consistent source of attacking threat at whichever level he operates for the Reds, as shown already in this campaign.
In our exclusive Q&A below, Kent reveals the Brazilian superstar he idolised as a child, the most memorable moment of his career to date and the lofty ambition he holds as his ultimate goal in the game.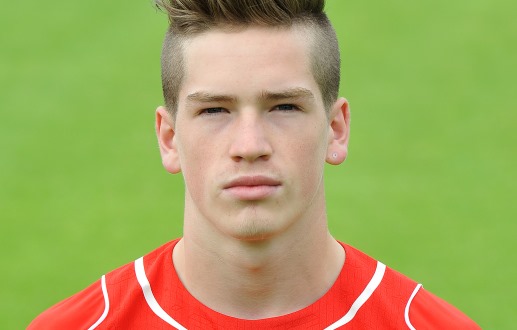 Date of birth
November 11, 1996
Place of birth
Manchester
Position
Forward
First team you played for?
Liverpool
When did you join Liverpool?
7
Who was your idol growing up?
Ronaldinho
Who did you support growing up?
Oldham Athletic
Favourite sport other than football?
Basketball
Favourite subject at school?
Business studies
Person you'd like to meet?
Floyd Mayweather
What's on your iPod?
Hip-hop
Favourite food?
Chinese
Which Liverpool player do you most admire?
Steven Gerrard
Best football match you've seen?
Liverpool against AC Milan in the 2005 Champions League final
What has been the highlight of your Liverpool career so far?
Signing a professional contract
Describe Liverpool in one word...
Inspiring
Ultimate dream in football?
To win the Ballon d'Or