Matthäus predicts LFC success with 'powerful' Klopp
Lothar Matthäus expects the strength of Jürgen Klopp's style of play and infectious character to produce success for Liverpool.
The Germany legend, who was at Anfield to represent Bayern Munich against a team of Reds greats in the LFC Foundation charity match on Saturday, has been watching the work of his compatriot from afar since Klopp took charge of the club in October 2015.
Liverpool are on track for a second consecutive top-four finish in the Premier League this term and will take on Manchester City in the Champions League quarter-finals next month.
Matthäus believes the progress of the side during the past two-and-a-half years is evident – and there is more to come as the manager makes further adjustments.
"He didn't change his style too much [from Borussia Dortmund]," he said.
"He is working very hard, his team is always ready to fight for 90 minutes and they are in good condition. He works very hard. He finds the right players, especially in the offence, who can make the difference on the highest level.
"Liverpool has the mentality and an atmosphere in the ground that is similar to Dortmund. He is a powerful coach. He can get people to take to him – the players and the fans.
"He has done a very good job. I believed from the beginning that he and Liverpool have a very good relationship. You can see that in the good results, the good games and he has bought the right players. For me, it is a team that can win the Champions League in two months in Kiev."
My first match at
#Anfield
-
@LFC
vs
@FCBayern
.
#NeverTooLate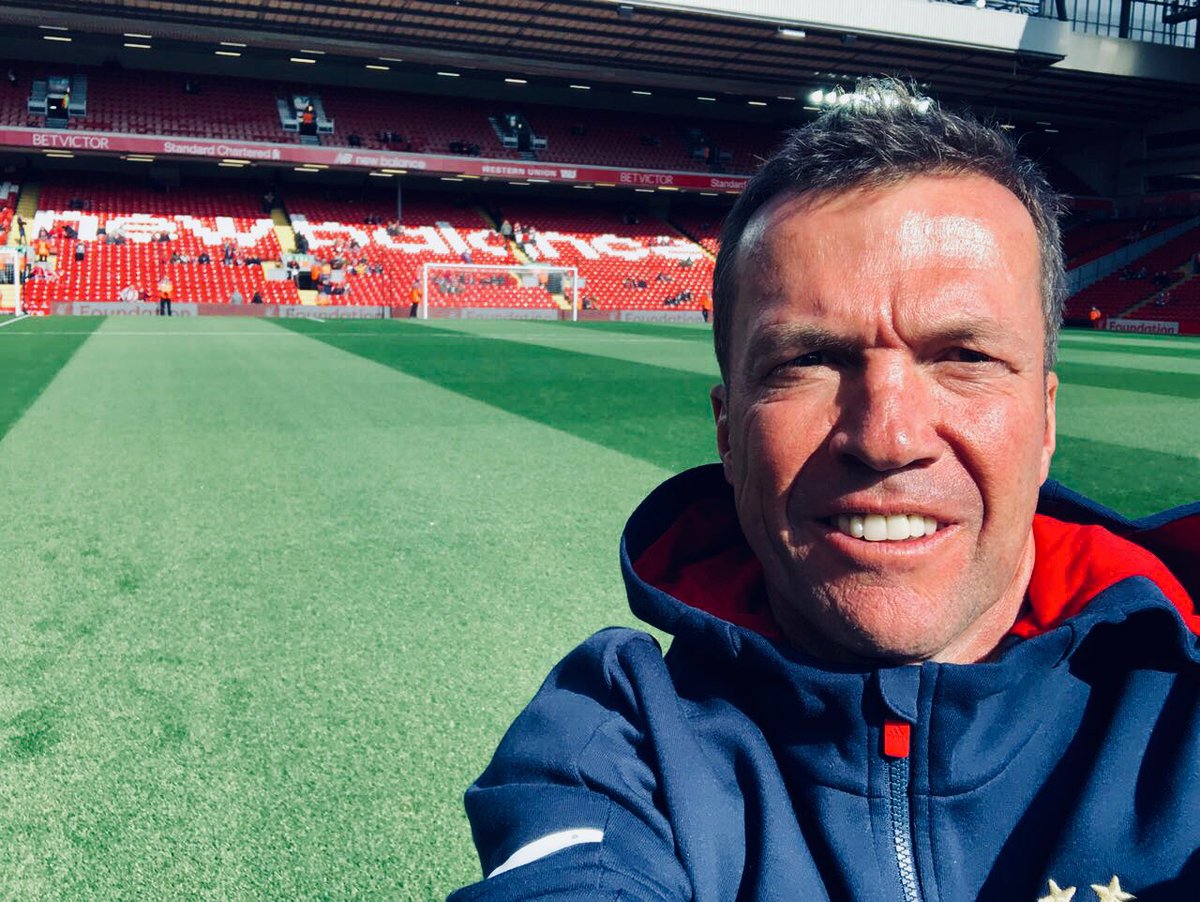 Matthäus played in the 5-5 draw between Bayern and Liverpool FC Legends at the weekend, grasping the opportunity to feature at a ground where he had never played before.
"It was my first touch of Anfield, my first game here at Liverpool. I liked it, I enjoyed it," he added.
"We saw a nice game with a lot of goals, with a fantastic atmosphere in the stadium. It was a full stadium, everybody was happy and a lot of money [was raised] for charity."
Jürgen Klopp
Lothar Matthaus