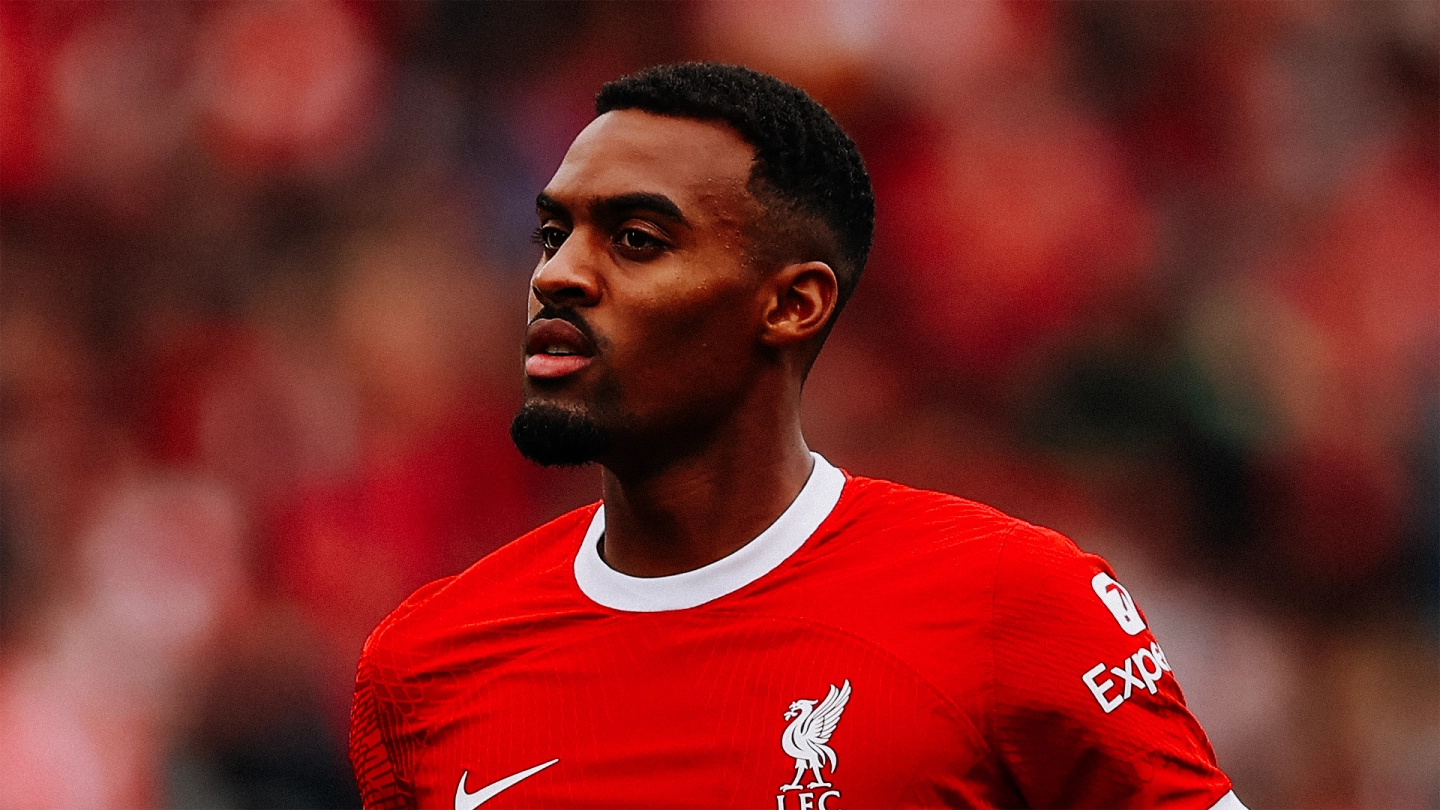 News

Ryan Gravenberch previews Tottenham v Liverpool: 'We will give everything'
The Reds make the trip to north London to take on Ange Postecoglou's outfit, with both teams currently unbeaten in the top flight so far this season.
Liverpool have won five of their opening six matches to begin the 2023-24 campaign, while Spurs have returned maximum points in four of their outings to date.
"It will not be easy, and they have also a really good start," summer signing Gravenberch told Liverpoolfc.com.
"I think they didn't lose one game in the league yet so it will not be easy, but I think when we are focused and we give everything and when we have the mentality we can show, we can set a good game on the pitch.
"That's what we want – to [score] first and to not get behind because it's difficult to come again back. I am looking forward to the game."
Since the return from the September international break Liverpool have faced a busy schedule, with Jürgen Klopp's men set to play a fifth game in 14 days at Tottenham Hotspur Stadium.
The Reds will then return to Europa League action against Union SG in midweek, ahead of a trip to face Brighton & Hove Albion before the next domestic pause.
Having started and provided an assist versus Leicester City last time out, Gravenberch is keen to make the most of any more opportunities that come his way.
The No.38 said of his objectives: "To, in every game, give 100 per cent because there are so many games, you have to be still focused. But this is what I like: I like that you have every three days a game because you can play a lot.
"[The aim is to] just show myself and show the Ryan I am. I just want to be important for the team and that is what I am trying to do."
On confidence being high within the squad at the moment, he added: "Yeah, it is, it is. Especially when we came [from] 1-0 behind [against Leicester], then we have the confidence and the mentality to turn it around."