Yana Daniels, forward - Liverpool FC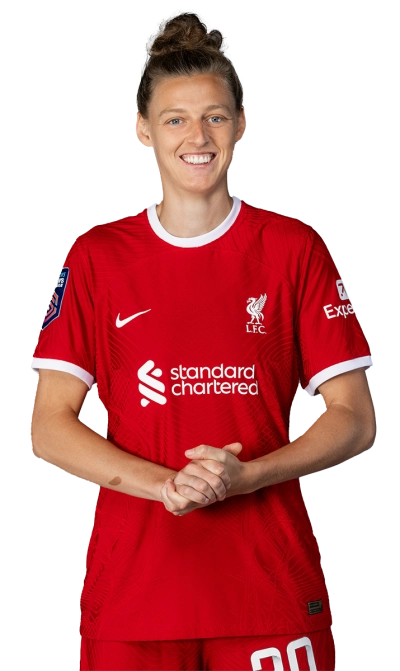 Liverpool FC Women announced the return of Belgium winger Yana Daniels to the club for a second spell in the summer of 2021.
The Reds No.20 had spent the previous two seasons with Bristol City Women in the Women's Super League.
Reuniting with Matt Beard, who she worked with at Bristol City, Daniels helped Liverpool return to the top flight by winning the FA Women's Championship in 2021-22, scoring four goals in the process.
She then made 17 league appearances during the next season as Beard's side consolidated their status by finishing seventh, before extending her contract with the club ahead of 2023-24.
Daniels – who enjoyed a first spell with the Reds during the 2018-19 campaign in the WSL – has considerable international experience with the Be...
Honours
FA Women's Championship (2021-22)