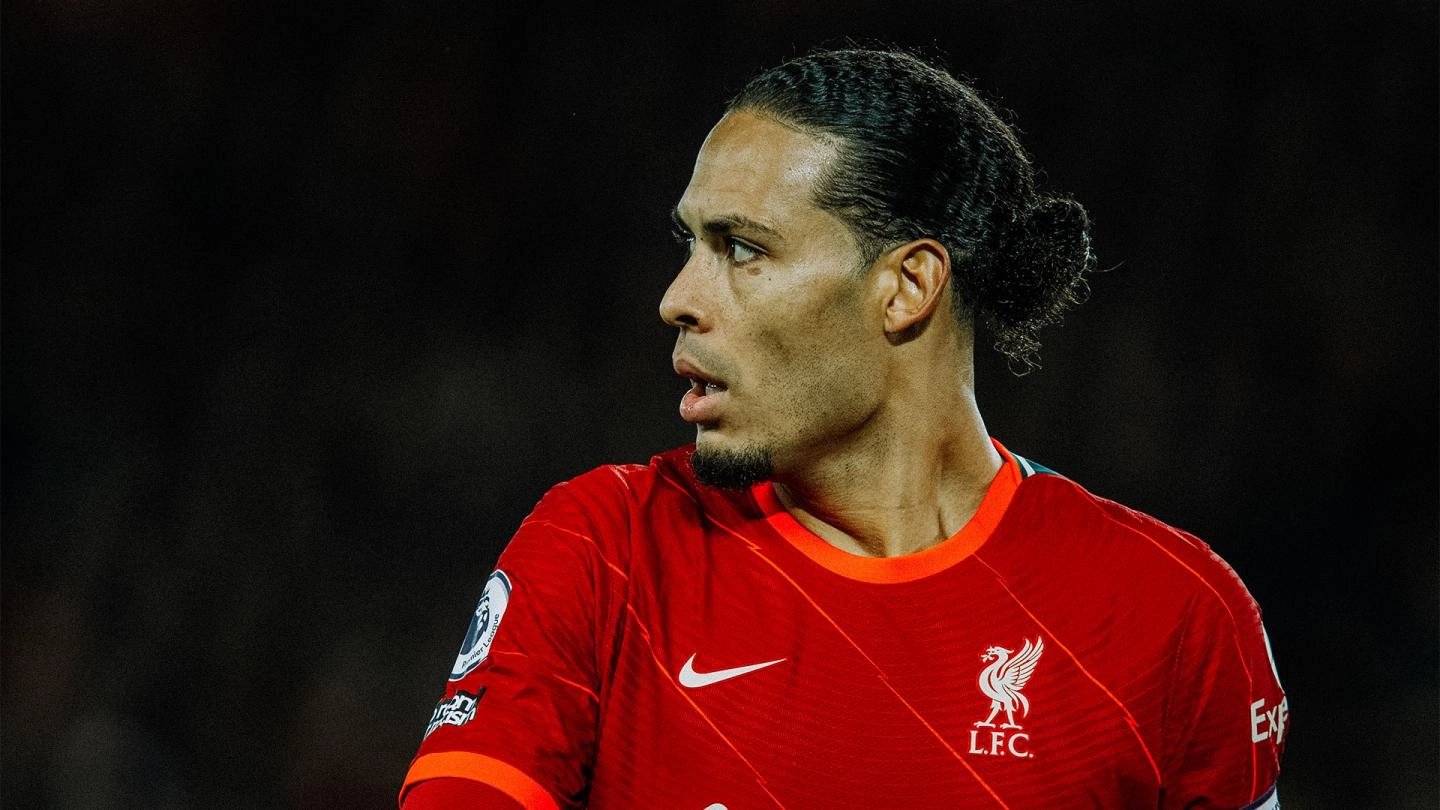 Press conference

Jürgen Klopp on four years of Virgil van Dijk, his comeback and title ambitions
The Reds announced on December 27, 2017 a deal had been reached with Southampton for the services of the Netherlands captain, with the transfer finalised on New Year's Day.
Van Dijk has gone on to make 149 appearances for the club and collected winners' medals in the Premier League, Champions League, FIFA Club World Cup and UEFA Super Cup.
A serious knee injury ruled the 30-year-old out for the majority of last season, but he returned to fitness ahead of the start of the current campaign – and Klopp feels he's now operating at his peak once more.
Asked for an assessment of Van Dijk's return and his four years with Liverpool, the boss said: "Really good, really good. Long may it continue.
"The rehab worked really well so he came back in a really good shape, needed some rhythm and it was very important he got that rhythm. [He] is now back to his best for sure and what helps us a lot and what helps him a lot is that we have options around, that we don't have to push him through in moments when his body is giving a sign that it needs to step aside for a moment, that's very helpful and that's why the situation is very good.
"Virgil's arrival was obviously a big day in our common history and is a good example for a winter transfer how it works. I think a winter transfer works when you wanted to sign the player either the summer before or the summer after anyway. That was the situation, we wanted Virg in the summer already, for some reasons we couldn't do the transfer, but then in the winter we tried again and could get it through.
"It was a very important day and changed a lot for us because in combination then with Joel, Dejan and Joey, we all of a sudden could defend in a different way, could make the pitch smaller for the opponent. That was pretty helpful and that's why we are really happy.
"It was four years ago today? Cheers to that, then!"
Klopp also tackled questions from reporters regarding the current situation in the Premier League table during the second part of his pre-Leicester City media duties on Monday.
Liverpool trail Manchester City by six points in the standings, though the Reds have a game in hand on Pep Guardiola's side.
Read on for the rest of what Klopp had to say…
On whether he feels Liverpool can catch City…
I think it is possible, that's what I think what we should think because that's why we are here, but it is difficult, it's absolutely difficult. Imagine the consistency of City but the consistency of my boys as well in the last few years. City became champion three years ago, one point ahead of us or 11 millimetres and stuff like this. We were chasing through the whole year incredibly well. The year before, we went to the Champions League final but we lost it, so the consistency the boys show is absolutely incredible but that's the only chance you have. In a league with probably the best team in the world, it is really tricky to be ahead of them but so far we are not completely out of reach, it's not that we have absolutely no chance anymore, but of course you know that City will not drop a lot of points so you better not drop points yourself. What do we have to do better? First and foremost, what we have to do on the absolute top level is defending. It's how you have to do it, it's what gives you the chance for consistency. On top of that, I really think we improved a lot football-wise, we play some really good stuff, we are more difficult to defend than maybe we were in the past. We did some good steps. Will there be enough? I have no idea, but without being at least as consistent as we have been we have no chance and if we really want to go for the big one, we have to be even more consistent. We will see if that is possible or not, but we will give it a try.
On whether Liverpool are a better team now than the one that won the title in 2019-20…
I'm not sure it's better because these seasons are really difficult to top. What you have to do in football is you have to find new ways and extra ways, you have to use the things you are good in and build on that. I think because the team stayed together for a longer time now, even when we lost Gini last year, the majority of the team stayed together, it helps us in developing these things. That's why when you have a core group who have played together for a while then you can put in younger players as well, like we in the beginning of the season with Harvey, who was absolutely outstanding and massively impressive in that period. When you bring in Curtis, then that he performs is because we are that stable and, of course, his talent.
Tyler is now coming in and these kind of things and it's possible because the rest around works well and we are there. I hope I don't eat my words but we are more stable than we were in the past, but have to stay like this at least – that's the minimum. We have to, we have to play flexible football, direct football, creative football, we have to defend rock solid and to force things as well in games, in the last minute, in the last second, in other moments. We had already periods in the season when we were 2-0 up and the opponent came back; it's not that you learn it three years ago and you never will miss it again, but we had the situation this year, we learned from it and that's what we have to do. The things we don't do right we have to learn from and that's what this group always, always did and it gives some reason for being optimistic. Again, the opponents are incredibly strong and even when they are not flying they win the games occasionally and that's the situation.
On whether having lifted the Premier League trophy last time behind closed doors provides added motivation…
It is but it doesn't mean it will be like this. Most unlucky because of City? I don't see it like this. City and us, we pushed each other on crazy heights, to be honest. Like I said, imagine if we would have won the Champions League final the year before we won it, imagine if we would have won the Premier League the year before we won it then it would be absolutely crazy what this group of players achieved, but we didn't win that Champions League final and we didn't win the league. You can say it's a point but for me it was rather 11 millimetres in the game, I think it was City against Burnley and us against City as well where it was really close, so there is nothing you can do better or whatever, it is just in these moments we were unlucky, but that's the situation. When I think about the team in this period, there is no difference between becoming champions and coming second in that season because the performance over such a long, long time was absolutely outrageous, crazy. It is pretty much not possible, but the boys did it and didn't stop after that. We are motivated on the highest level but it is not so much because we won the league and couldn't celebrate it. In 10 years, 15 years, when we look back we won the league and it is now not about the party around it and stuff like this. We had a party after the Champions League final and, yes, we would like to have another party if we win something, but obviously life taught us differently. We have to appreciate the moments when we have the people around and not think too much about the moments when we don't have them around. Just take it like it is, win what you can and carry on.