Photos: 40 Norwegian female fans visit Anfield
When Steven Gerrard leads the Liverpool team out today, don't be surprised if the screams that greet the players are slightly higher-pitched than normal.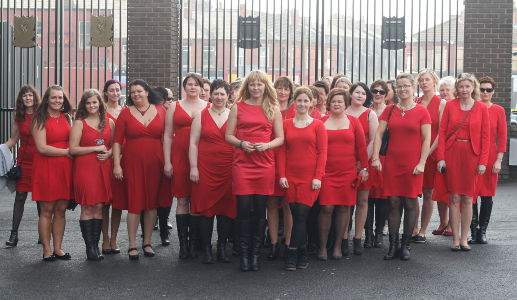 Packed in amongst the sell-out Anfield crowd will be 40 female members of Liverpool's official Norwegian LFC Supporters' Club, who have made the pilgrimage to Merseyside this weekend as part of a unique initiation designed to encourage more females to be vocal about their support for the Reds.
The group arrived in Liverpool on Friday and spent an hour with former LFC vice-captain Jamie Carragher at their hotel before taking an all-girls tour of Anfield with European Cup-winning hero Alan Kennedy on Saturday morning.
"The whole trip has been amazing so far," claimed LFC author Ragnhild Lund Ansnes, who along with Synøve Asplund organised the weekend.
"I've wanted to do this for such a long time and to see how much the girls have enjoyed it so far is brilliant. I do a lot of tours around Norway with my books and I always meet so many passionate female fans of Liverpool.
"It struck me that these really passionate and knowledgeable female fans are clearly out there but you don't see them at the match and maybe they are not as vocal on social media.
"We wanted to encourage them to speak up and let them know that they are every bit as passionate as any male fans out there. We've got one girl with us who is 14 and another who is 54, so if age is certainly no barrier to supporting LFC, then why should it matter if you're male or female?
"To see the whole group wearing red dresses - plus a couple of green for the goalkeepers - walking around Anfield and sitting in the dressing room was incredible and everyone wanted to stop us to have their pictures taken.
"We love this football club with all of our heart and, guess what, we all understand the offside rule so we don't need to be asked that!"
[SLIDESHOW]
Click here to follow the official LFC Norwegian Twitter account.